Day: 10
There are so many great and fun ideas floating around Pinterest lately so I thought I would share some of my favorites that I have seen, here they are in no particular order...
1. These would be adorable..and pretty easy to make
2. I LOVE chocolate covered pretzels, you can do all sorts of decorations on them. So cute..and yummy!
3.Another thing I love that is easy and endless decoration options, Rice Krispie Treats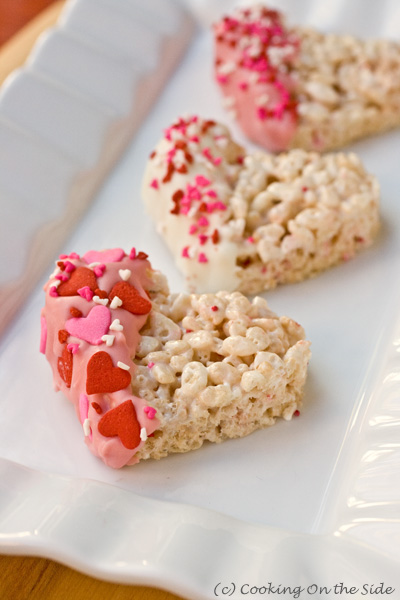 4. These delicious looking Red Velvet Cookie
5. If your planning on cooking a home cooked soup for the big day, how cute is this?!
--Michelle--